Madin is the latest feather in the cap of meraden group of hotels. The Madin not only takes forward the Meraden Group's tradition of cordial and dynamic service, it ushers a new metaphor of professionalism and passion in city's hospitality circuit – and offers both business and leisure travellers a new way to relax. The Madin has, right from the outset, set itself apart from other players in the field in more than one way. In terms of accommodation, the Madin's suites and rooms introduce a refreshing mix of opulent luxury and value-for-money conveniences. The rooms are furnished with automated touch panels, free Wi-Fi , HD Channels iron and iron board and all modern amenities to make your stay most comforting. When it comes to Food and Beverage, the all-day Coffee Shop, Pool side barbeque and grill and Rooftop restaurant serves a brand of culinary experience that is expansively global yet charmingly local. Both business and celebrations are hosted with equal flair and meticulousness at venues like the Board room, banquets and poolside. Finally, guests can rejuvenate themselves at the spa, sauna, massage and gym, to round up a stay experience that's exhilarating in every way. The launch of Madin is seen as the Meraden Group's aggressive acceleration to own a sizeable pie of action in the sector, and explore new horizons.
Amenities
Free Wi-Fi
Free access to Gym and Swimming Pool for in-house guest
Chairman Message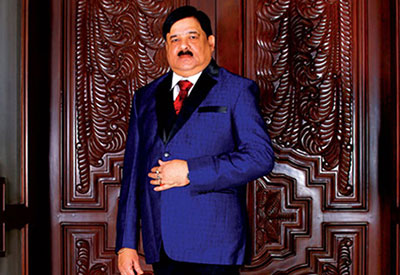 As one of the India's growing hospitality companies Meraden Hotels embraces diversity in its regular course of business.
Hotel Overview
85 Luxury Guest Rooms
3 Fine Dine Restaurant
Infinity Pool Buffet
Rooftop Aquarium Bar
Traditional Cuisine
24 Hour Room Service